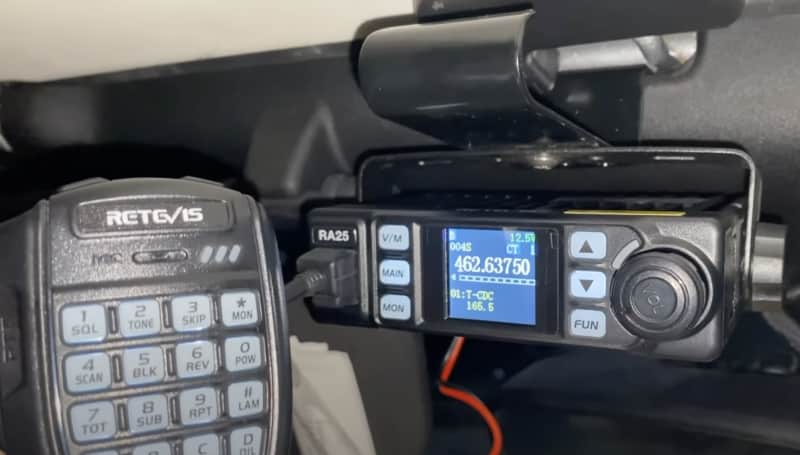 When it comes to comms, we have them everywhere and we use them for so many different purposes.
When we're off roading with other Jeepers, we use it to communicate with the group as we traverse through the highest peaks with zero cell signal. We've been in many, many places with absolutely zero service, but we still had radios.
For emergency preparedness, we can transmit and receive information to know what's going on whether there's cell service or not. Or just listen to the NOAA weather radio to find out updates on extreme weather. This happened when the lights went out. We still had cell service, but everyone was trying to get on their phones that we couldn't get through. But we still had radios.
When we hunt, we take turns in the blind; one person stays back with the kids and the other goes out to hunt. The radios are a great way to stay in touch while also letting the other know when we've made contact. Every time we're out hunting we're in places with zero cell reception (kinda the point, right?) so we take a handheld radio out with us and can keep in touch no problem.
For every day, we're always getting on to chat with people all around the city, the state, the country, and even the world.
My point is, comms are important.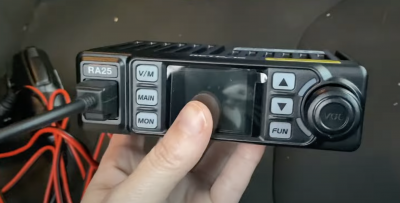 In this article, I want to bring more focus to the Retevis GMRS mobile radio.
This radio is made to be installed inside of your vehicle. It uses GMRS-approved frequencies. You don't need to take a test to use GMRS, but you do need to pay a license fee.
The Retevis GMRS mobile radio comes pre-programmed with 30 GMRS frequencies. These frequencies are the ones that are approved for GMRS use.
It installs super quickly into your vehicle. It comes with a mounting bracket and instead of needing tools to tighten the screws, they hand tighten in! It's a very easy install.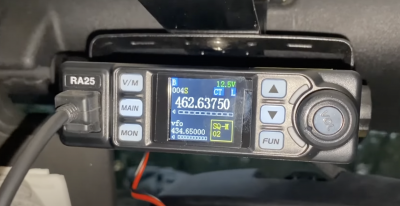 For reach, you'll hook your car antenna into the back of the radio.
For power, plug into the car power outlet (what used to be the cigarette lighter).
It comes with a clear instruction manual to help you understand how to use transmit and receive. The distance really depends on your antenna, you can always upgrade your car's antenna for greater reach.
This also has FM access, which means you can tune into your local NOAA weather radio channel.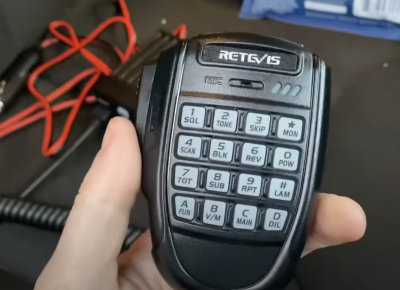 Lastly, I love the microphone because it has all the buttons right there on the mic, so you don't have to reach up to the radio itself to do most things, it's right there at your fingertips!
If you've been looking for a mobile radio setup for your vehicle, this couldn't get any easier. Even for the absolute novice, this mobile GMRS radio is extremely easy to learn and use. I highly recommend getting your GMRS license and installing this Retevis radio.
At just $129, the Retevis RB86 GMRS Mobile Radio is the perfect option to get your feet wet with mobile radios.